A few weeks ago I assembled my
first piece of paint chip art
, and everyone seemed to love it!
That weekend while out at garage sales, I happened upon a cruddy free frame, and it gave me an idea. On my home I stopped at Lowe's and creepily collected a ton of blue hued paint chips to match our
cool blue master bedroom color theme
.
First, I spray painted the frame white to freshen it up. Then I started slicing the paint chips vertically into thin strips. I covered the original piece of art with double sided tape to hold the pieces in place as I laid them down carefully lining up the strips and to prevent any gaps.
Here's a close up shot!
And voila! I have another paint chip art piece to add to the collection. I'll probably hang this up in the bedroom somewhere, eventually.
Project price = $1 for spray paint. WOOT! Happy Hump Day everyone! Make it good :)
Pin this
Linked up: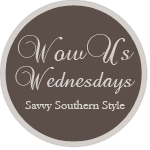 Check a few of my popular DIY projects: