I had been on the prowl for a pair of night stands for the master bedroom for a few weeks when I finally found these 2-drawer beauties on Craigslist for $25 a piece.
I spent the better part of my free time last week working on these bad boys. I sanded, prepped and primed them on Tuesday, and painted them on Wednesday and Thursday.
my tools
Mike mowing the yard
sanded and prepped
I bought some new hardware for the drawers and popped them in for a fresh new look. Here's the after picture:
What do you think?
Link up parties I've joined: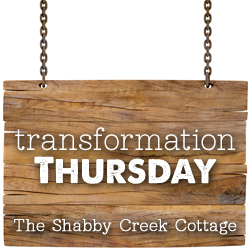 Check a few of my popular DIY projects: